Want to know more about the COVID-19 vaccine?
Let's start with the science.
The COVID-19 vaccines available in the US – Pfizer, Moderna and Johnson & Johnson – are incredibly safe and effective in preventing infection from the virus and in preventing severe illness, hospitalization and death. If you are uncertain about vaccination, talk with your health care provider or watch these videos from Delaware providers across the state.
The vaccines do not contain the live virus.
They work by teaching our immune systems to recognize and fight the virus that causes COVID-19.
We know it's safe and effective.
Every approved vaccine met rigorous standards for quality and safety and the FDA continues to monitor the safety data. Learn more about Vaccine Safety and Monitoring here.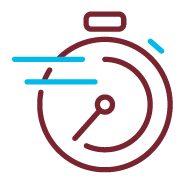 Fast does not mean unsafe.
The vaccine was developed quickly because it was built on years of research developing vaccines for similar viruses and by enrolling thousands more volunteers than traditionally enrolled.
View our Myths vs Facts information sheet here.
---
Creating the Vaccine Quickly
How was the COVID-19 vaccine made so fast?
The COVID-19 vaccine was developed and approved with record rates while still being safe and effective.
The Vaccines were years in the making.
COVID-19 vaccines were built on years of work to develop vaccines for similar viruses. A lot of the groundwork was already laid during the search for vaccines to fight SARS and MERS. Vaccines for those respiratory illnesses were developed but never used, so researchers were not starting from scratch.
More volunteers meant faster answers.
Clinical trial process was accelerated by enrolling more people in trials to enhance rapid data collection and earlier analysis of safety data.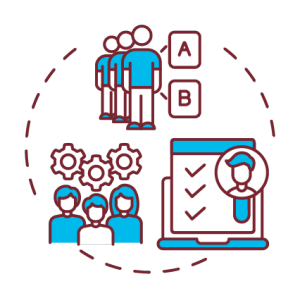 Streamlining helped roll out the Vaccine.
Delivery and distribution time was shortened by allowing manufacturing to occur at the same time as vaccine approval.
All vaccines were tested.
Even though the trials were accelerated, all vaccines were rigorously tested for safety and effectiveness.
---
Pregnancy, Fertility and the Vaccine.
Is it safe for pregnant women to get the vaccine? Yes.
The COVID-19 vaccine is safe and effective for pregnant women. People who are trying to become pregnant now or who plan to try in the future should receive the COVID-19 vaccine. There is no evidence that fertility problems are a side effect of any vaccine, including COVID-19 vaccines. In fact, 23 people became pregnant during clinical trials and thousands more have since gotten pregnant after getting the vaccine.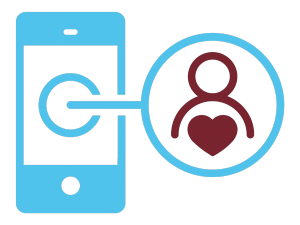 The Vaccine is safe for pregnant women.
Through the v-safe safety monitoring system, the CDC is observing pregnant women who have received the vaccine. To date, more than 77,000 pregnant women have been monitored, and no issues have been reported.
If you received a COVID-19 vaccine while pregnant, consider participating in the v-safe pregnancy registry.
V-Safe is the CDC's smartphone-based tool that uses text messaging and web surveys to provide personalized health check-ins after vaccination. A v-safe pregnancy registry has been established to gather information on the health of pregnant women who received a COVID-19 vaccine. If those enrolled in v-safe report that they were pregnant at the time of vaccination or after vaccination, the registry staff might contact them to learn more. Participation is voluntary, and participants may opt out at any time. register on your smartphone at vsafe.cdc.gov/en/.
Vaccinated mothers help protect their newborns.
Vaccinated mothers produce antibodies that can be passed through breast milk and help protect their children.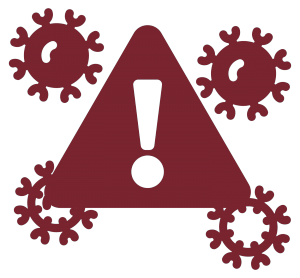 Pregnant women are at an increased risk for COVID-19 illness.
Pregnant women should get their COVID-19 vaccine to reduce their risk of severe illness and hospitalization from COVID-19.
What if I'm not pregnant now but want to be at some point in the future?
No loss of fertility has been reported among vaccine trial participants or among the millions who have received the vaccines since their authorization, according to the American College of Obstetricians and Gynecologists (ACOG).
ACOG also says there is no evidence that the vaccine can lead to loss of fertility, saying "it is scientifically unlikely."
Women in the clinical trials successfully became pregnant following vaccination and there have been no safety data to suggest that the vaccines impact the ability of a woman to get pregnant. Similarly, the Society for Male Reproduction and Urology recommends that men who wish to have children should be encouraged to get vaccinated when they are eligible.

---
Clinical Trials
Learn about the facts.
All COVID-19 vaccines available within the U.S have passed rigorous testing. There were no skipped steps.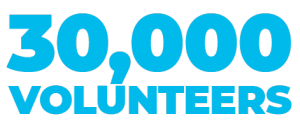 Moderna COVID-19 vaccine clinical trial volunteers.
30,000 volunteers from the United States of all different ethnicities participated in clinical trials for Moderna's COVID-19 vaccine.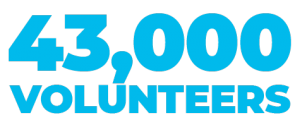 Pfizer COVID-19 clinical trial volunteers.
43,000 volunteers from six countries of all ethnicities helped participate in clinical trials for the Pfizer COVID-19 vaccine.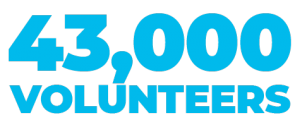 Johnson & Johnson clinical trial volunteers.
43,000 volunteers from eight countries of all ethnicities participated in Johnson & Johnson's clinical trial research for the COVID-19 vaccine.
All vaccines met the FDA's rigorous safety standards.
Moderna, Pfizer, and Johnson & Johnson all met the FDA's safety standards for safety, effectiveness, and quality.
---
The vaccine will not make you sick with COVID-19.
You are likely to experience side effects, however it is not the COVID-19 virus.
The COVID-19 vaccine may produce side effects in most people, however this means your immune system is working.
The vaccine does NOT contain the COVID-19 virus.
Symptoms from the vaccine are expected, but they are not the COVID-19 virus.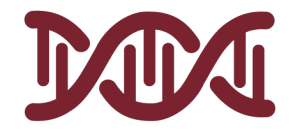 The COVID-19 vaccine will not alter your DNA.
The vaccine is not shown to affect DNA in any way. It does not interact with your DNA and so cannot alter it.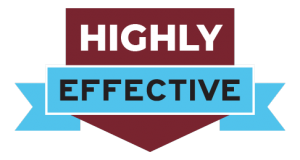 ---
Get More COVID Data
For more data on Delaware COVID cases, testing and outcomes, including demographic breakdowns, go to My Healthy Community