Communities Making a Change –
1 Vaccine at a Time
Getting all Delawareans vaccinated is not just the work of the Division of Public Health, DEMA or other state agencies. Community-based organizations, physicians, Federally Qualified Health Centers and hospital systems are also playing a huge role in this life saving initiative. The State and its partners are trying new and creative ways to vaccinate their communities, tailoring programs to each population's needs. This page is designed to share their stories and uplift the partnerships that are successfully vaccinating Delawareans and making the state a safe place to live.
Also, check out other community spotlight stories on the CDC's site.
Share a Success Story
Find an Event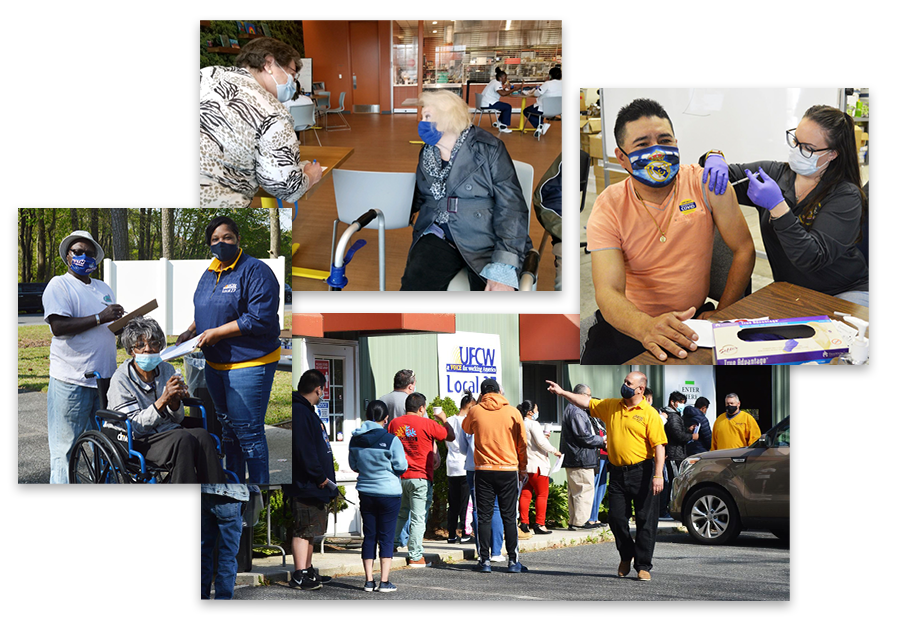 Lifting Up Delaware's Success Stories
This Week's Spotlights
On March 25 and April 24, the United Food and Commercial Workers (UFCW) Local 27 hosted vaccination events in Selbyville, DE for poultry and food service workers, as well as their families and the public. In these two events, UFCW partnered with Delaware's Division of Public Health (DPH) to vaccinate over 150 individuals, nearly half of whom were Hispanic. UFCW Local 27 Selbyville Office Assistant Director Jesus Sanchez was grateful for the opportunity to perform outreach in the local community, including at a local BJ's in Millsboro, to encourage Delawareans to come to the event and receive their COVID-19 vaccine.
These successful events are being used as a model for other vaccination events across the country, and have also been featured in a recent Delaware state news story here.
UFCW Local 27 looks forward to offering second dose clinics later this month.
Since launching on April 13, Beebe's Bookmobile COVID-19 clinics have provided vaccination opportunities to community members in Sussex County. Through weekly events on Tuesdays and Thursdays, Beebe's Bookmobile clinics have provided over 325 doses within their first month of operation.
Beebe is grateful to be able to bring accessible vaccination opportunities directly to communities, as well as to provide education and other resources to community members. The opportunity to have one-on-one conversations and answer questions has been helpful in providing the latest vaccine information and news.
Beebe is appreciative of its partners, such as Sussex County libraries and EMS, for their support in these vaccination efforts. Past and future clinic locations include Frankford Town Park, Bethel AME Church in Milton, Kings Market in Lincoln, SeaWatch in Milford, Mt. Zion AME Church in Ellendale, Slaughter Neck Community Center, Rehoboth Community Resource Center, and ACE Peer Center, Dunbarton Apartments, Harrison House, and Perdue in Georgetown.
To view upcoming events, please visit Beebe's event calendar at https://www.beebehealthcare.org/calendar/screeningclinic. If you are interested in scheduling the bus, please contact Beebe at 302-645-3337 or outreach@beebehealthcare.org.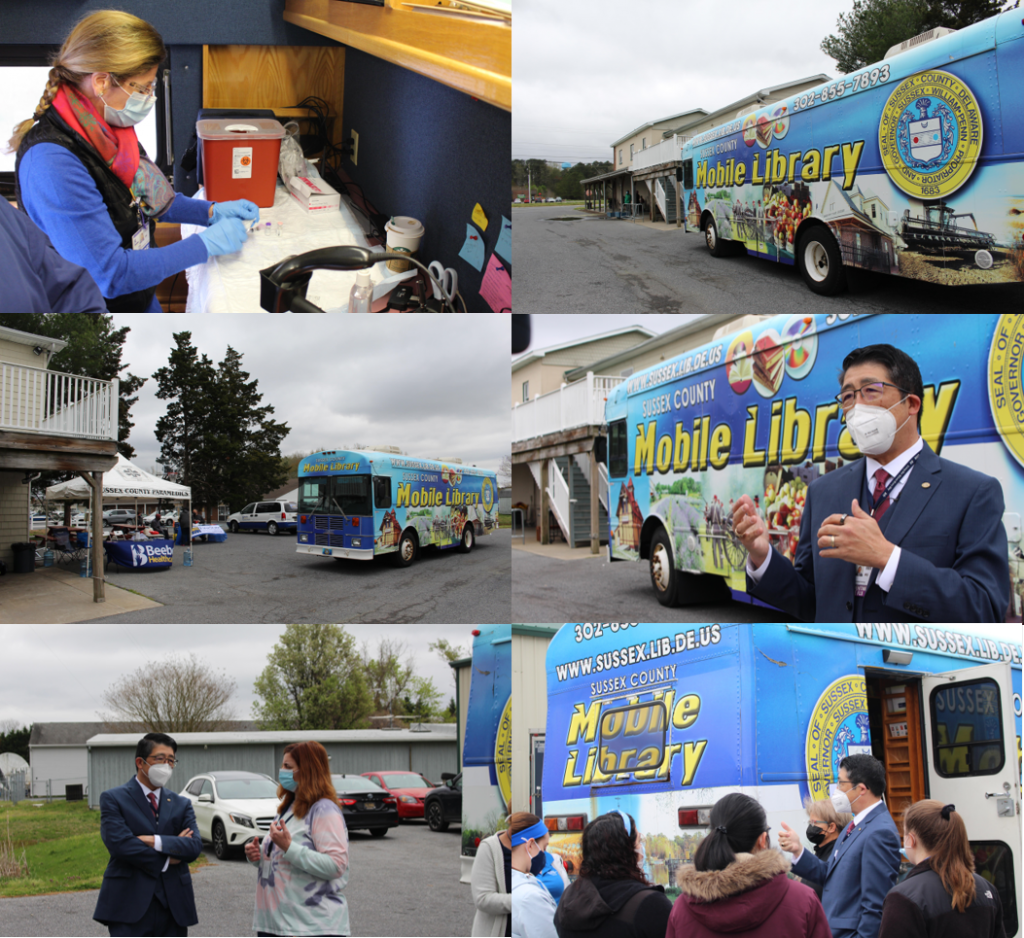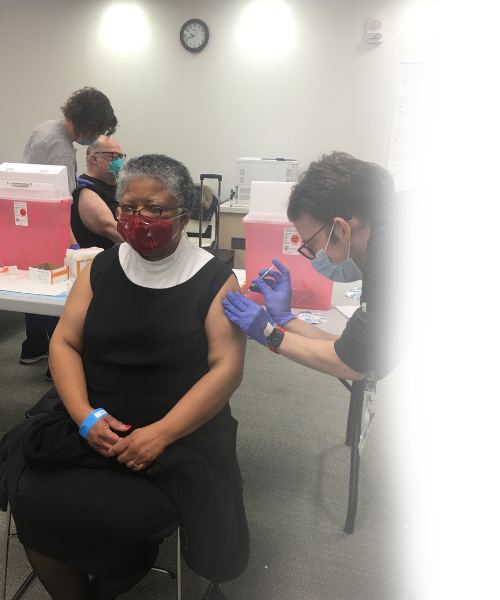 "I decided to get vaccinated, because I believe we'll only get this pandemic under control when people get vaccinated."
– Rev. Rita Paige, Dover
"Brigitte is happy to be back to her EPIC (Endless Possibilities In the Community) exercise program at the Y. Being fully vaccinated means she can see her friends again and return to being part of the community."
– Brigitte, New Castle County
Get More COVID Data
For more data on Delaware COVID cases, testing and outcomes, including demographic breakdowns, go to My Healthy Community
Related Topics: community, COVID-19 Vaccine, Events, Success Stories