Delaware COVID-19 Testing
Get tested, Delaware.
There are permanent and temporary testing sites throughout Delaware.
Find a location near you now.
View All Testing Locations
For help, call 2-1-1
(or text your ZIP code to 898-211 for individuals who are deaf or hard of hearing)
and you will be connected to medical personnel about screening.
---
Who should get tested?
Anyone who has symptoms of COVID-19
Everyone 5 days after being exposed to someone confirmed to have COVID-19
Anyone preparing to attend a large gathering (1-2 days prior)
If you have symptoms and get a negative test result, take another test 2 days later. There are also other viruses going around, including influenza and RSV, so even if your COVID-19 test result is negative, it could be something else. So if you are sick, stay home.
Who Else?
People in certain higher-risk jobs (health care, first responder, corrections, long-term care) are recommended to get tested on a regular schedule getting tested on a regular basis.
A link to search for COVID testing locations is below. Do not use hospital Emergency Rooms as an option for your COVID-19 test. The Emergency Departments need to be reserved for life-threatening emergencies.
Types of tests:
SHALLOW NASAL TEST (just inside the nose)
This test typically is self-administered by the individual, under the direction of testing site staff. The individual uses a swab to rub the walls of each nostril in a circular pattern. Learn More.
DEEP NASAL TEST (used by hospital systems only)
This test is administered by health care providers, using what looks like a long stick with a soft brush at the end. Because the swab must go very far back to collect the cells and fluid in the passageway, the test can feel uncomfortable. Learn More.

---
In-Person
Delaware has permanent testing sites at Walgreens, Rite-Aid, medical provider offices, and Federally Qualified Heath Centers. While some sites do not require appointments, it will save you waiting time if you do make an appointment or pre-register.
At-Home
FDA 
At-Home OTC COVID-19 Diagnostic Tests
provides a list of all FDA-authorized at-home over-the-counter (OTC) COVID-19 diagnostic tests and updated expiration dates for each. At home tests can be purchased at pharmacies and other retail locations. Below are a list of opportunities to get at-home tests for free.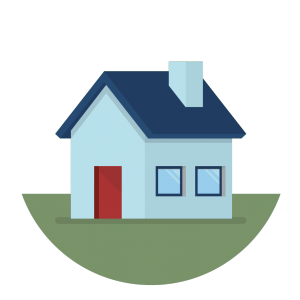 ---
Depending on the type of test, results could take anywhere from minutes to days.
If you test positive, you will need to isolate and follow the most current isolation guidelines.
If you test negative, continue to take steps to protect yourself from getting the virus, including wearing a face covering when in public or around people who are immunocompromised.
At-home rapid antigen tests do not require result reporting to the Division of Public Health, however, those who test positive should follow the most current isolation guidelines and notify their close contacts to make them aware of the exposure.
Stats on the Spread.
For more data on Delaware COVID cases, testing and outcomes, including demographic breakdowns, go to My Healthy Communities

Submit a Location.
Health Care Providers: Submit details about your testing event to have it considered for addition to the testing calendar. Submit your event now.