Delaware COVID-19 Testing
Get tested, Delaware.
There are permanent and temporary testing sites throughout Delaware.
Find a location near you now.
View All Testing Locations
For help, call 2-1-1
(or text your ZIP code to 898-211 for individuals who are deaf or hard of hearing)
and you will be connected to medical personnel about screening.
---
Because of the volume of testing that the State of Delaware is doing, some testing sites will now start collecting insurance information from those being tested so insurance providers can be billed.
Who should get tested?
While everyone can get tested (whether you have symptoms or not) not everyone needs to. However, if you meet any of these criteria you definitely should. Under these criteria, you should also self-quarantine/isolate at home as you wait for your results, and follow the advice of your health care provider or public health professional.
People who have symptoms of COVID-19, including those who are fully vaccinated.
DPH recommends that unvaccinated people get tested once a week
Get tested 5-7 days after being exposed to someone with COVID-19, whether you have been vaccinated or not.

Unvaccinated people should isolate at home immediately if they develop symptoms of COVID-19, and quarantine at home if exposed to someone with COVID-19.
Fully vaccinated people do not need to quarantine after exposure. They do need to wear a mask in public indoor settings for 14 days, according to the CDC.

A negative test is required one day prior to return for anyone returning from travel outside the U.S.

If you are positive for COVID-19 you cannot return to the U.S. until cleared from isolation or quarantine. Even if you test negative on day 5 after isolation or quarantine, you'd have to wait to travel until day 8 and repeat your test on day 7.

Learn more about testing options based on why you need a COVID-19 test by visiting this link.
People who have asked or referred to get testing by their health care provider. Learn More.
People in certain higher-risk jobs (health care, first responder, corrections, long-term care) are recommended to get tested on a regular schedule getting tested on a regular basis.
Types of tests:
SHALLOW NASAL TEST (just inside the nose)
This test typically is self-administered by the individual, under the direction of testing site staff. The individual uses a swab to rub the walls of each nostril in a circular patten. Learn More.
DEEP NASAL TEST (used by hospital systems only)
This test is administered by health care providers, using what looks like a long stick with a soft brush at the end. Because the swab must go very far back to collect the cells and fluid in the passageway, the test can feel uncomfortable. Learn More.

---
In-Person
Delaware has permanent testing sites at State Service Centers, Walgreens and Rite-Aids. There are also semi-permanent community sites operated by health care systems, and pop-up and school sites operated by Curative, Inc. Most of these sites do not require the individual to have symptoms to be tested. While some sites do not require appointments, it will save you waiting time if you do make an appointment or pre-register.
At Home
At-home testing kits from Vault – available for Delaware residents, especially for teachers, staff, and students of Delaware schools, Delawareans over the age of 60, those in high-risk groups, and anyone who has been in a large gathering or had any higher risk contact, such as interacting with others without a face covering or appropriate social distancing. The Delaware Division of Public Health (DPH) cannot provide clearance letters based on the results of unmonitored home tests.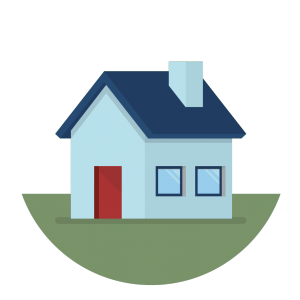 At-Home test kits from Labcorp – The state of Delaware and Labcorp are teaming up to make convenient at-home kits for COVID-19 testing available to Delaware residents. For more information on how the tests work and to order from Labcorp, visit their website. DPH cannot provide clearance letters based on the results of unmonitored home tests.
---
Resources for Private Employers
Private employers may be setting up screening testing programs in response to state or federal mandates. For supporting documents related to establishing a screening testing program, view the Division of Public Health's materials for private employers. 
The State of Delaware is strongly recommending that private businesses follow CDC guidance and any applicable guidance on mandates.
Private Employer Supporting Materials
---
School Testing Information
Free COVID-19 Rapid Antigen Testing Through Quidel
DPH is partnering with DOE and Quidel Corporation to offer comprehensive COVID-19 testing, processing and reporting in Delaware schools. Quidel will utilize its rapid antigen tests to provide results in as little as 10 minutes.
This service which is free to schools and staff, is a complete turn-key solution that includes Quidel staff to conduct the tests in-person, analyze results and report them to families and the State, taking the burden off of schools.
This testing service is meant to be a routine process that is aimed at testing asymptomatic staff and students. Staff and students who have symptoms of COVID-19 are reminded to stay home and seek testing at one of Delaware's available sites.
Learn more about this program by reading these Frequently Asked Questions.
Schools and families that want to learn more about the program can also visit COVID-19 School Testing or email Quidel at quidelservicesops@quidel.com.
---
Depending on the type of test, results could take anywhere from minutes to days.
If you test postive, you will need to isolate (or quarantine if you were a close contact of someone with COVID and not fully vaccinated).
If you test negative, continue to take steps to protect yourself from getting the virus if you are not fully vaccinated, including consistently wearing a face covering when in public or around people who don't live with you, and maintaining at least three feet of social distancing.
---
Stats on the Spread.
For more data on Delaware COVID cases, testing and outcomes, including demographic breakdowns, go to My Healthy Communities

Submit a Location.
Health Care Providers: Submit details about your testing event to have it considered for addition to the testing calendar. Submit your event now.

COVID-19 Testing Plan
The State of Delaware released its testing plan on July 13, 2020. The goal is to provide Delawareans easy access to COVID-19 testing of their choice, when and where they need it. See the testing plan.