What you Should Know:
Everyone 6 months and older can now get the updated 2023-2024 COVID vaccine
COVID-19 vaccines are safe and effective against infection and serious illness
Delaware providers are currently vaccinating children under 5
Learn About Updated 2023-2024 COVID Vaccines
When to Get a COVID-19 Test
If you have symptoms of COVID-19
If you are exposed to someone with COVID-19
If you are unvaccinated
Stay One Step Ahead of COVID-19
We know what it takes to keep from getting seriously ill or hospitalized from COVID-19. If you follow these proven strategies, you can stay one step ahead.
What is Long COVID?
If you have recovered from COVID-19 but are still experiencing certain symptoms you could have post COVID-19 condition or "long COVID". Learn more about Long COVID through the CDC.
Learn more about Long COVID
The COVID-19 Materials Hub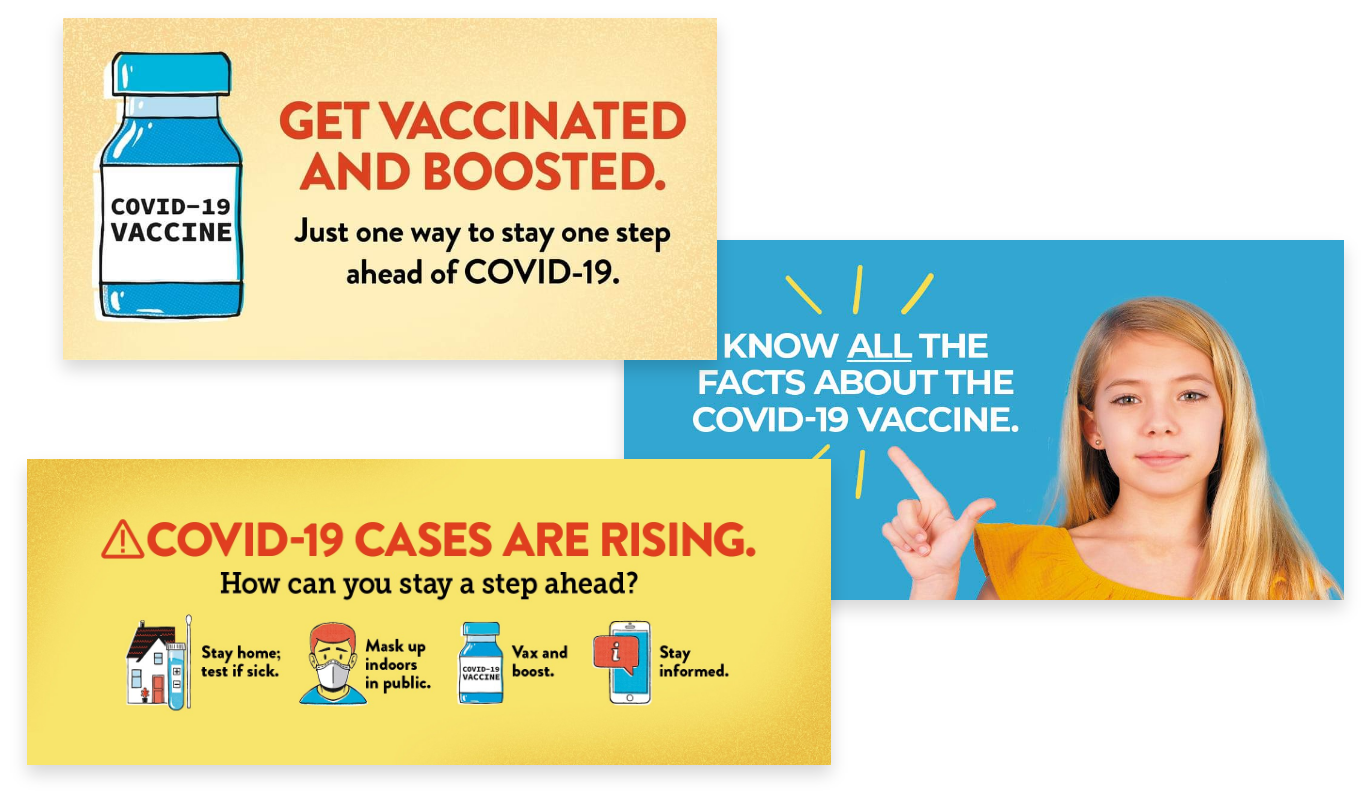 Campaign Toolkits
View the latest free COVID-19 resources and materials to help encourage safe practices in Delaware.