The State of Delaware is vaccinating all persons 12+
Find out where you can get vaccinated and answers to frequently asked questions. COVID-19 vaccines are free.
Learn More About the COVID-19 Vaccine
Get Tested
Questions about the vaccine? Contact the Division of Public Health Vaccine Call Center at 1-833-643-1715. The call center is open from 8:30 a.m. to 4:30 p.m., Monday through Friday, and from 10:00 a.m. to 4:00 p.m. on Saturday. Or email Vaccine@delaware.gov
General questions about coronavirus? Call 2-1-1 or for people who are deaf or hard of hearing, please text your ZIP code to 898-211. For those with specific health-related questions, email us at DPHCall@delaware.gov.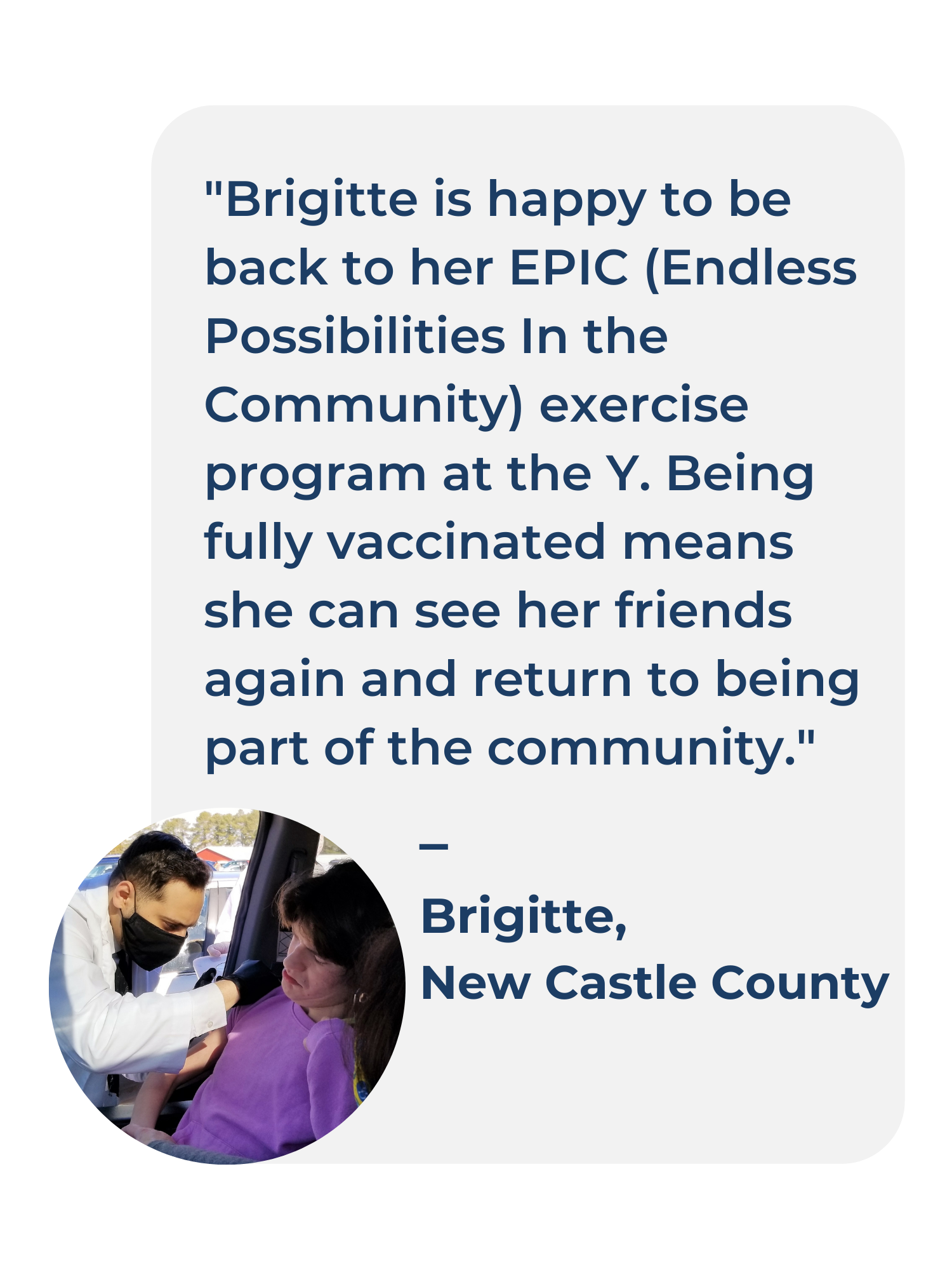 Add your phone to the COVID-19 fight. Download the COVID Alert DE App
Download Delaware's FREE COVID Alert DE exposure notification app to help protect your neighbors while ensuring your privacy.
Learn More