Coronavirus Disease (COVID-19)
Individuals with general questions about coronavirus can call 2-1-1 or text your ZIP code to 898-211 for deaf and hard of hearing. For those with specific health-related questions, email us at DPHCall@delaware.gov.
Contact your primary health care provider if you have concerns about symptoms, particularly those with fever and coughing or shortness of breath.
What you can do to mitigate the impact of COVID-19:
Add your phone to the COVID-19 Fight – Download the COVID Alert DE App
Wear a face covering in public
Maintain social distancing (at least 6 feet from others)
Get a flu shot from your doctor, local pharmacy or grocery store
Practice good hand hygiene
Cough or sneeze into your elbow
Clean frequently used surfaces often
Don't go to work if you are sick
Anyone can get tested for COVID-19 – even those with no symptoms
Help us stop the virus; answer the call from our contact tracers – the phone number they call from is 302-446-4262, or your caller ID will say DE PUBLICHEALTH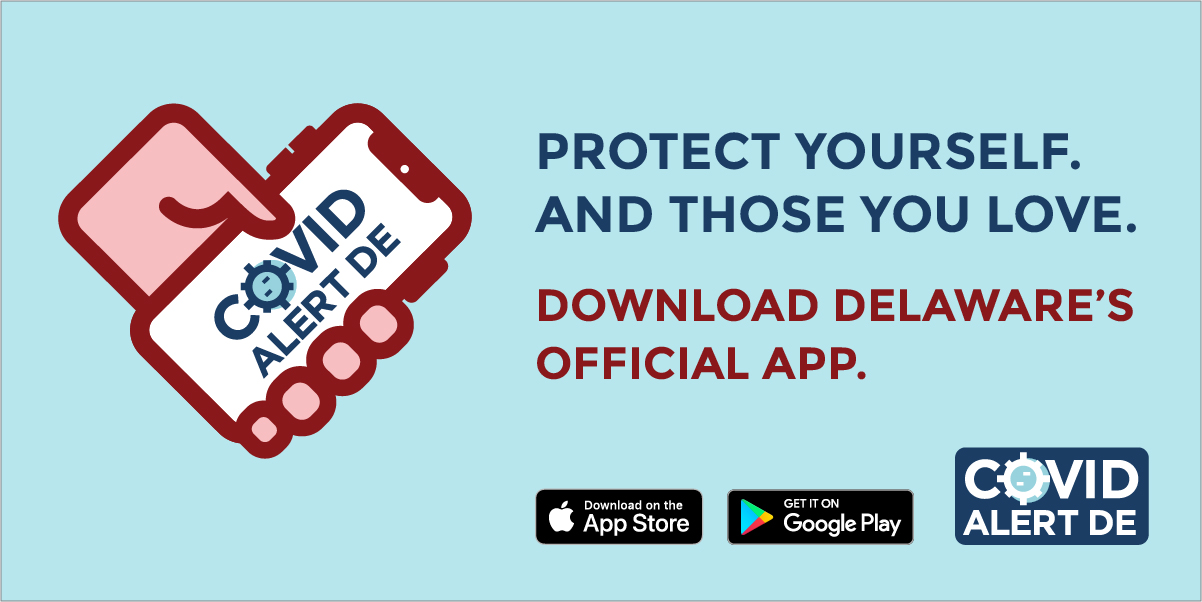 DATA DASHBOARD
For more data on Delaware COVID cases, testing and outcomes, including demographic breakdowns, go to My Healthy Community
Text "add" to 302-460-2501 for text updates from the State of Delaware.
Latest Video
Graphics