We can slow the spread of COVID-19 by isolating individuals who test positive away from others and by quarantining individuals at home who may been exposed to someone who tested positive.
If you have tested positive in Delaware, you likely will be called by a member of the Division of Public Contact Tracing Team. Please take this important call.
If quarantine or isolation presents hardships for your family, please call Delaware 2-1-1 to arrange for food, PPE or other necessities to be brought to you.
Resources for Quarantine or Isolation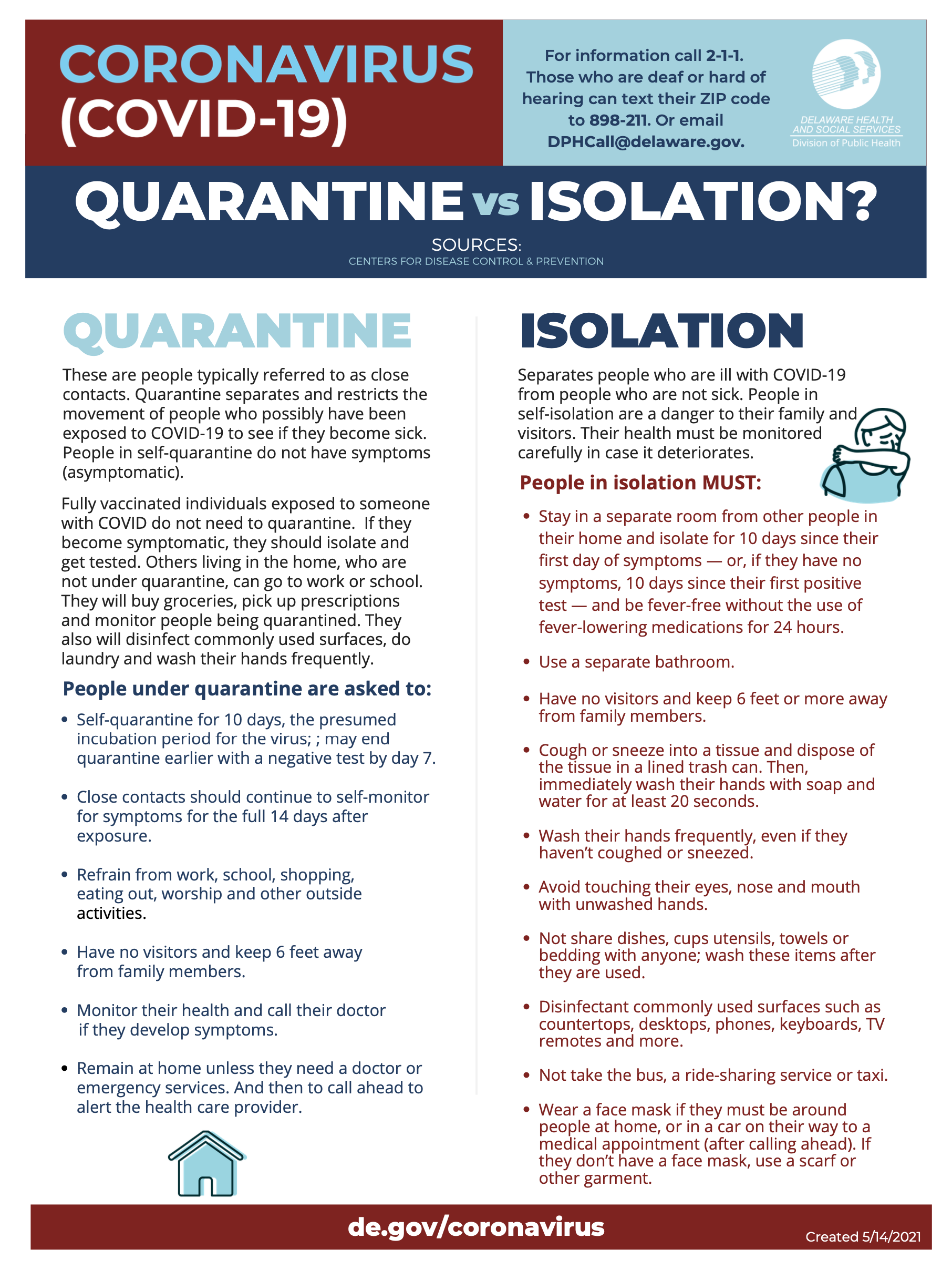 Get More COVID Data
For more data on Delaware COVID cases, testing and outcomes, including demographic breakdowns, go to My Healthy Community
Related Topics: Isolation, Quarantine