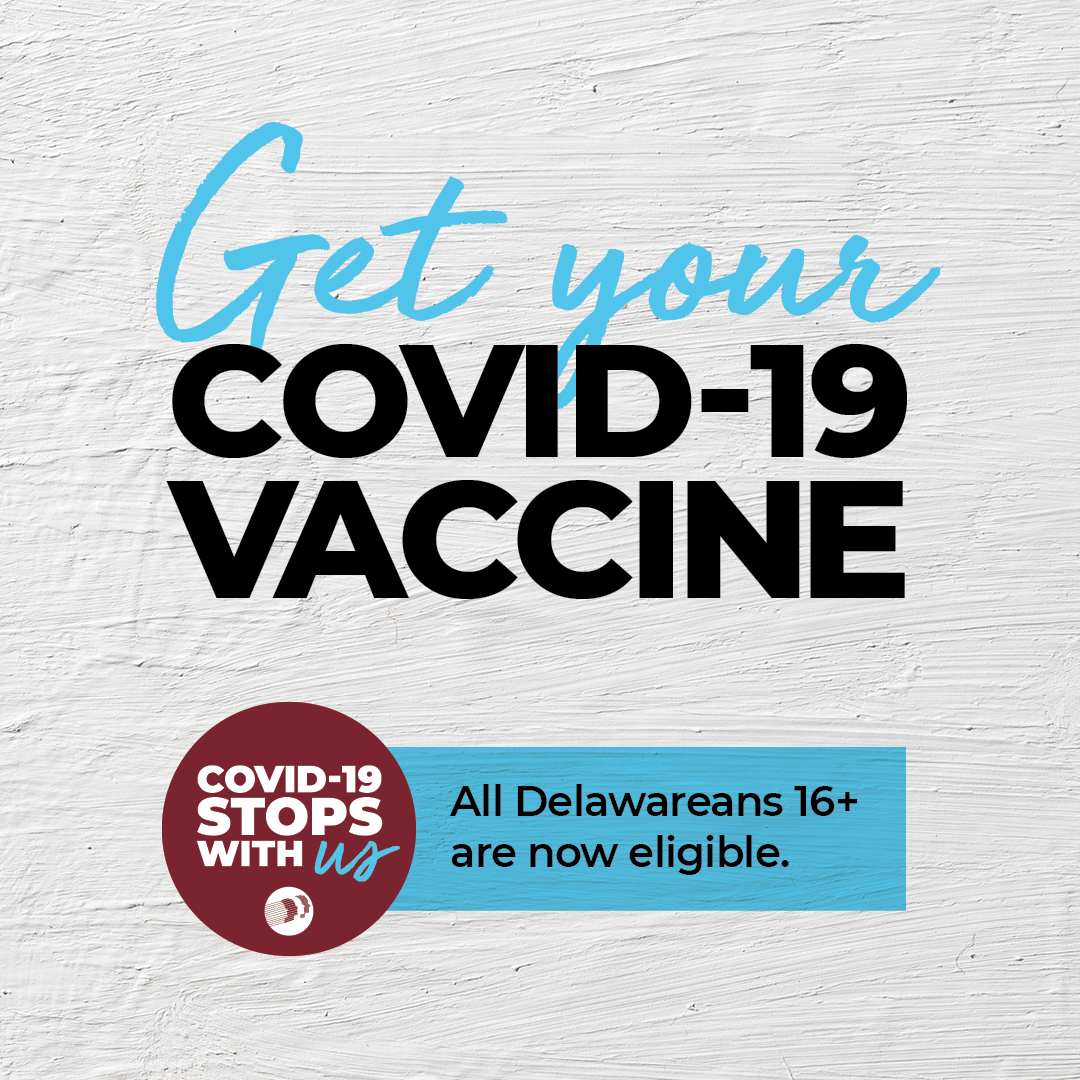 Find Where You Can Get Vaccinated
The State of Delaware is working with pharmacies, medical providers, hospital systems, employers, and organizations to distribute COVID-19 vaccines.
Learn more
Facts a Glance:
Though you are eligible now, it may still take a few weeks to make a vaccination appointments.
Persons 16 & 17 years old are only eligible to receive the Pfizer vaccine – check the vaccine being offered at each site closely.
If you need an accommodation because of a disability, contact the DPH Vaccine Call Center at 1-833-643-1715 (select option 3), or email
vaccine@delaware.gov
. The Call Center may also connect you to the DHSS Aging and Disability Resource Center.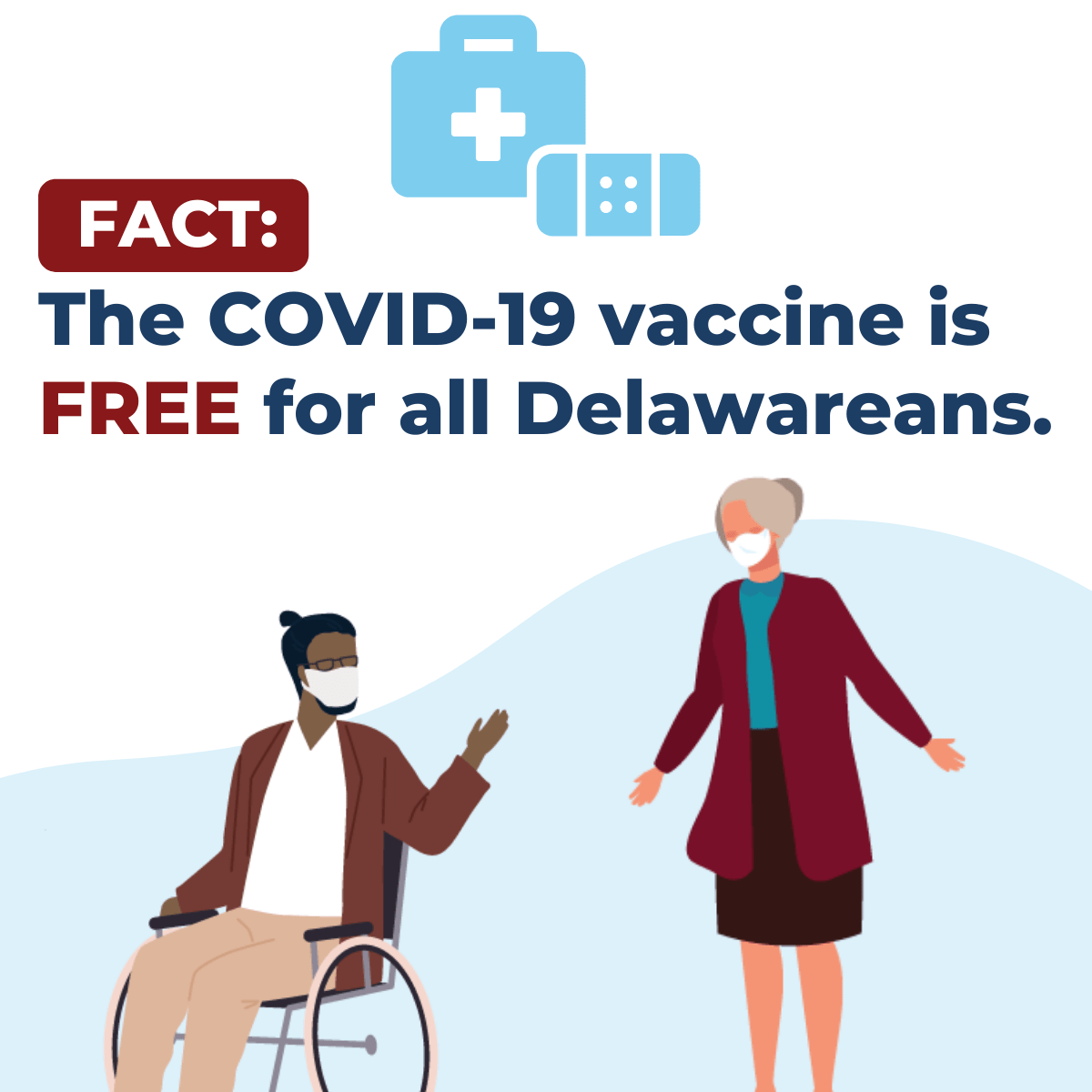 Ready for your 2nd dose?
Learn about how, when and where to get your second dose.
Learn more
Fully vaccinated?
See what steps you need to take to continue to keep yourself and others safe:
Now that you've been fully vaccinated, you still have to wear a face mask in public, but may not need to wear one in certain situations when you have friends or family visiting you, or you are visiting them.  We've broken it down for you in easy to understand language.
Learn more
Report Vaccination Violations
Submit complaints about a vaccination provider by using this form, if you think they are violating any of these requirements.
Additionally, any health care provider who intentionally or willfully provides or distributes, or who supervises someone who intentionally or willfully provides or distributes the COVID-19 vaccine to any individual who is not authorized to receive such vaccine pursuant to the Vaccination Guidance is guilty of unprofessional conduct as defined in Title 24 and may be subject to licensure discipline. Send your complaints to Division of Professional Regulation about this conduct.
Get More COVID Data
For more data on Delaware COVID cases, testing and outcomes, including demographic breakdowns, go to My Healthy Community
Related Topics: COVID-19 Vaccine, Vaccine