Vaccine Information for Ages 12 – 15
The U.S. Food and Drug Administration (FDA) has amended Pfizer-BioNTech's Emergency Use Authorization (EUA) to expand use of its vaccine to include youth ages 12-15. Delaware has been working on informational materials and preparing to make the vaccine available to this newest group of vaccine-eligible people. Under the FDA's Emergency Use Authorization revision, providers may begin to vaccinate those 12 and older with the Pfizer-BioNTech vaccine immediately if they are prepared to do so.
Learn more
Find Where You Can Get Vaccinated
The State of Delaware is working with pharmacies, medical providers, hospital systems, employers, and organizations to distribute COVID-19 vaccines.
Learn more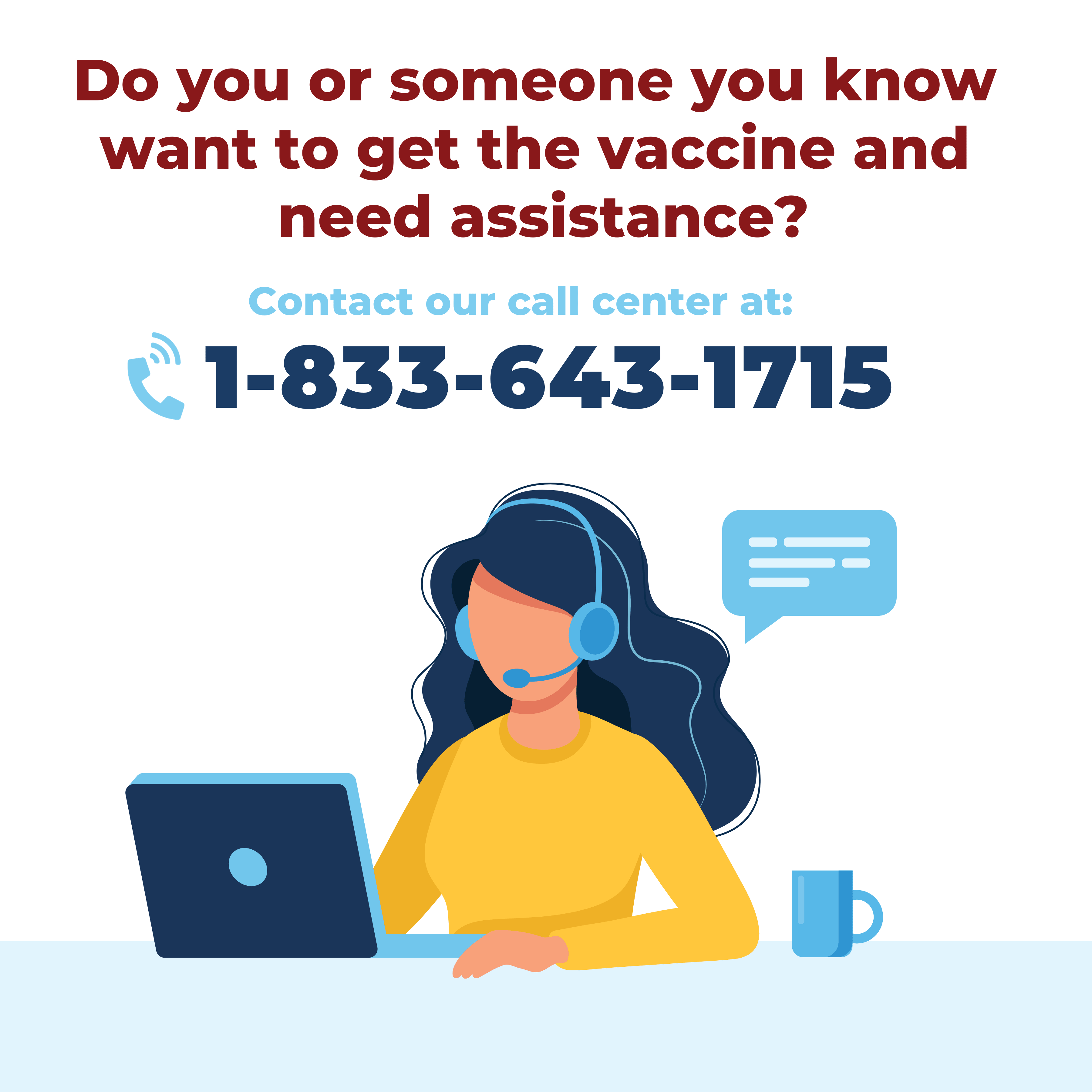 Facts at a Glance:
Persons 12+ are now eligible for the COVID vaccine. However, youth ages 12 through 17 are only eligible to receive
Pfizer
. Learn more about the vaccine's effectiveness in 12 – 15-year-olds, and
where they can get vaccinated here
. The COVID-19 Vaccine is free!  Learn more about Delaware's commitment to providing vaccines for all, and resources to help you understand
your rights to access the vaccine here.
If you need an accommodation because of a disability, contact the DPH Vaccine Call Center at 1-833-643-1715 (select option 3), or email
vaccine@delaware.gov
. The Call Center may also connect you to the DHSS Aging and Disability Resource Center. View
frequently asked questions
.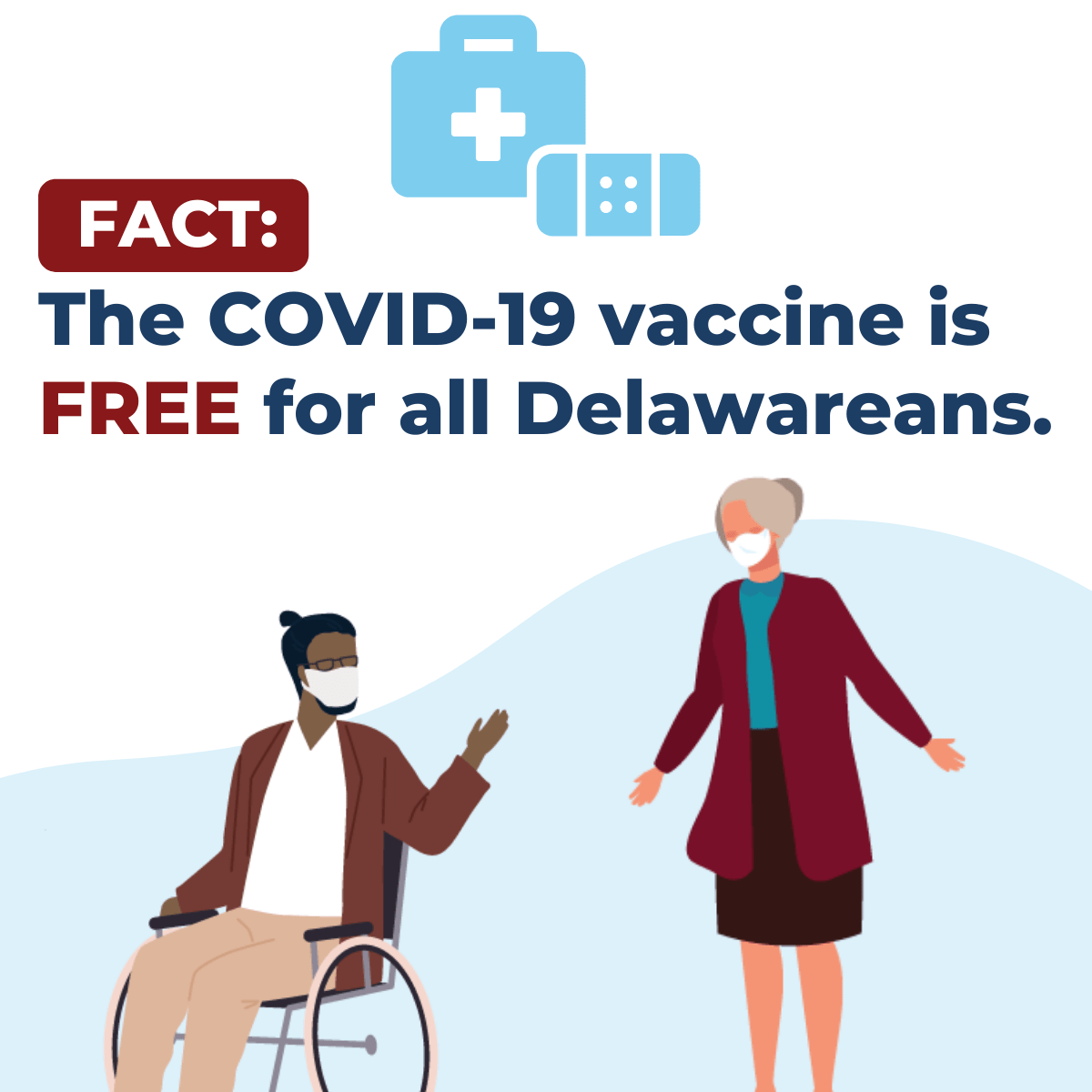 Vaccine Information for persons with Disabilities or Access and Functional Needs
Are you living with a disability or have access and functional needs, and have questions about accommodations available at vaccination sites? We have answers to your frequently asked questions, information on where to call if you have more specific questions, and resources for you to explore.
Learn more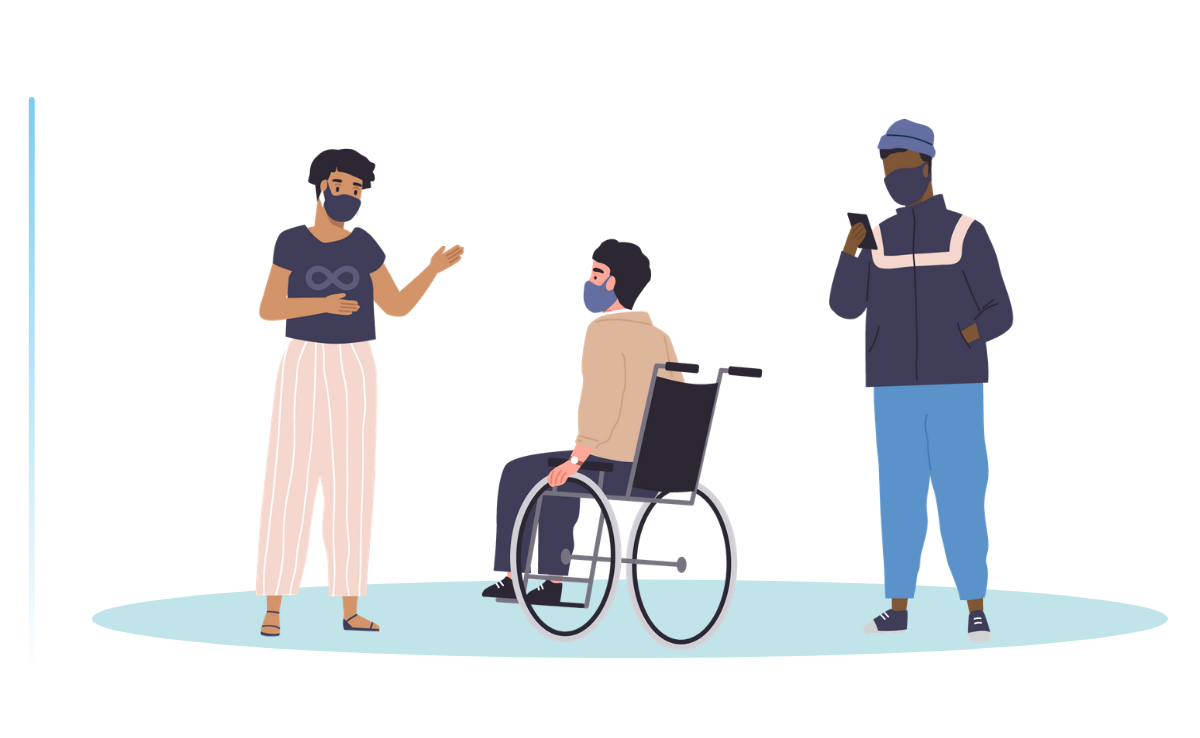 Ready for your 2nd dose?
Learn about how, when and where to get your second dose.
Learn more
Fully vaccinated?
See what steps you need to take to continue to keep yourself and others safe:
Now that you've been fully vaccinated, you still have to wear a face mask in public, but may not need to wear one in certain situations when you have friends or family visiting you, or you are visiting them. We've broken it down for you in easy to understand language.
Learn more
I got vaccinated because…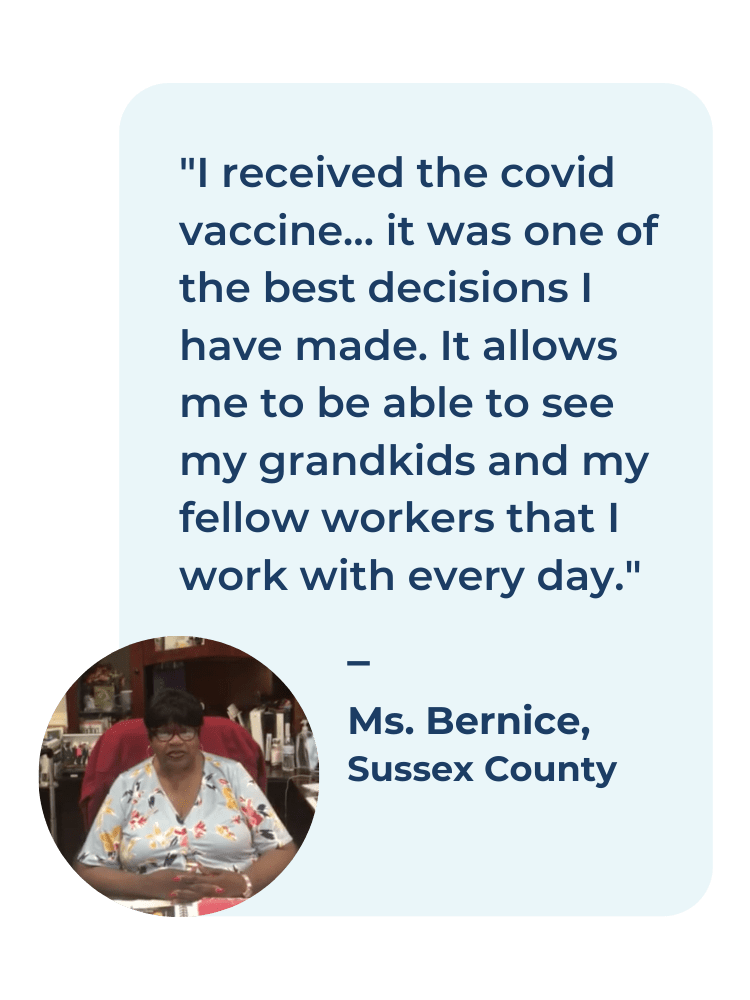 Get More COVID Data
For more data on Delaware COVID cases, testing and outcomes, including demographic breakdowns, go to My Healthy Community
Related Topics: COVID-19 Vaccine, Vaccine