Influenza (also known as "flu") is a contagious respiratory illness caused by influenza viruses.
It can cause mild to severe illness, and at times can lead to death. Symptoms of influenza include:

Fever* or feeling feverish/chills
cough
sore throat
runny or stuffy nose
muscle or body aches
headaches
fatigue (tiredness)
Some people may have vomiting and diarrhea. This is more common in children than adults.
*Not everyone with flu will have a fever.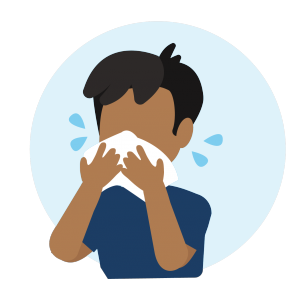 How Flu Spreads: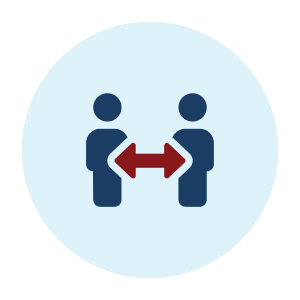 Person to Person
Flu viruses spread mainly by droplets made when people with flu cough, sneeze or talk. Droplets can go as far as 6 feet. These droplets can land in the mouths or noses of people who are nearby or possibly be inhaled into the lungs.
Less often, a person might get flu by touching a surface or object that has flu virus on it and then touching their own mouth, nose, or possibly their eyes.
In addition to getting an annual flu shot, you can take steps to prevent the spread of the flu:
wash hands frequently with soap and water or use alcohol-based hand sanitizers
cover coughs and sneezes with a tissue
wear a face covering when in public
maintain 6 feet of space between others, especially those who reside outside of your own home
avoid touching your eyes, nose or mouth
When Flu Spreads
People with flu are most contagious in the first three (3) to four (4) days after their illness begins. Most healthy adults may be able to infect others one day before symptoms develop and as many as five (5) to seven (7) days after becoming sick.
Children and some people with weakened immune systems may pass the virus for longer than seven days, making it very important that you stay home and practice social distancing while you are sick.
Some people can be infected with a flu virus but have no symptoms and still spread the virus to other people.

Reminder: The flu vaccine can be administered at the same time as a COVID-19 vaccine or booster.
Get More COVID Data
For more data on Delaware COVID cases, testing and outcomes, including demographic breakdowns, go to My Healthy Community