Medical Providers (including primary care offices, specialty providers, Federally Qualified Health Centers, and hospital systems) can vaccinate all Delawareans 12+.
Call your provider for an appointment. If they are not vaccinating patients, they will provide your name and contact information to a health care system which will contact you to schedule an appointment.
Providers are asked to use their clinical judgment to continue to prioritize persons with high-risk medical conditions (see the list below), including disabilities, and their non-paid caregivers.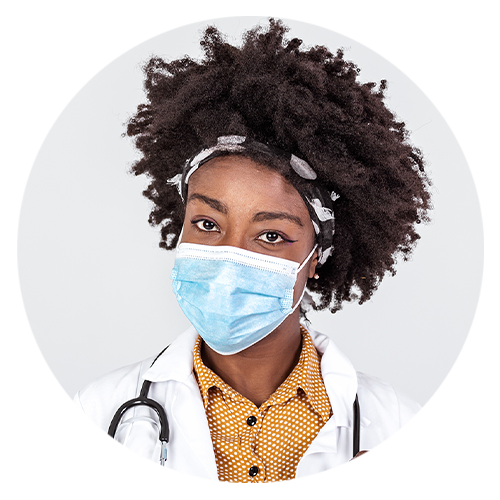 High-risk health or chronic conditions:
Cancer
Chronic kidney disease
Chronic lung diseases, including COPD (chronic obstructive pulmonary disease), asthma (moderate-to-severe), interstitial lung disease, cystic fibrosis, and pulmonary hypertension
Dementia or other neurological conditions
Diabetes (type 1 or type 2)
Down syndrome
Heart conditions (such as heart failure, coronary artery disease, cardiomyopathies or hypertension)
HIV infection
Immunocompromised state (weakened immune system)
Intellectual/developmental/physical disabilities
Liver disease
Other Chronic Lung Disease (interstitial lung disease, pulmonary hypertension)
Overweight and obesity
Pregnancy
Severe and Persistent Mental/Behavioral Health Condition
Sickle cell disease or thalassemia
Smoking, current or former
Solid organ or blood stem cell transplant
Stroke or cerebrovascular disease, which affects blood flow to the brain
Substance Use Disorder(s)
Medical providers who wish to vaccinate individuals must enroll in the state's immunization system through a separate process. Information and instructions can be found on the Medical Provider page here.
Facts at a Glance:
Vaccines are free.
May be limited to patients.
Doctors may charge a reimbursable fee but are not permitted to charge out of pocket costs.
Stats on COVID-19
For more data on Delaware COVID-19 cases including demographic breakdowns, go to My Healthy Community
Related Topics: COVID-19 Vaccine, medical providers, Vaccine